The Chinese tea ceremony is a must for the couple to go through during the Chinese wedding ceremony. It is important for Chinese wedding to keep this long-standing tradition. This is a meaningful moment in a Chinese wedding to officially unite two families in marriage. The purpose of the Chinese tea ceremony is to pay respect to both sides of the family and express their gratitude for the many years under their wing.
To symbolise happiness in the newlywed's marriage and foster good relationship between them and their-in-laws, sweet tea will normally be served in the Chinese tea ceremony. The Sweet tea represents the harmonious relationship between the newlywed couple and their respective families. Red dates and longans are the famous herbs that Chinese use for dessert. The brewing of sweet tea with red dates and longans enhance the sweetness of the tea. In this occasion, adding red dates and longans are symbols of childbirth early during the marriage. OMG!! Double happiness !
During the Chinese tea ceremony, the gift will be presented in the form of red packets (as known as, angpau or lai see) or jewellery from the family and close relatives to the couple. As a sign of appreciation, the couple should wear the jewellery immediately.
On her wedding day, the bride's parents want her daughter to look gorgeous and well-dressed. A day before the wedding day, the bride's parents will give the bride jewellery sets to the gorgeous bride.
In the new era, many brides are practical, have a strong sense of individualism and they prefer to have wedding jewellery sets which can be worn on a daily basis. They prefer their mom and future mother in law to spend wisely so they can enjoy wearing the jewellery given to them.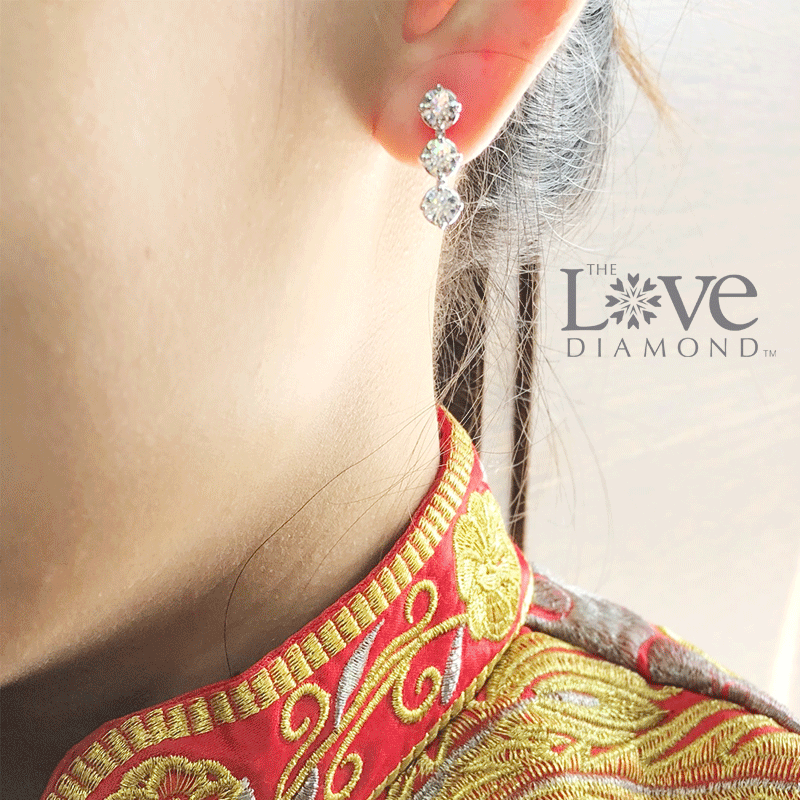 So we have a few unconventional bridal gift sets handpicked by our team based on our best sellers for bridal jewellery. Visit us to discover more jewellery which you can always be reminded of from your dearest mom and mother in law.
#chinese #chineseteaceremony #teaceremony #gift #idea
Visit The Love Diamond Boutique
Whether it's searching for the perfect engagement ring, a gift for a loved one or simply adding to your collection of sparkles, let our jewellery experts assist you.